Admirals Coast understands the importance of living happily with as many comforts as possible. The following is a list and explanation of what is included in our total care package.
Meals/Menu
One of our most important amenities to our overall health is nutritious meals. We offer a five week menu prepared by professional, experienced red seal chefs. We use only the highest quality meats, fish, chicken, pork and fresh vegetables. No worries about special diets or picky eaters, we are very flexible with menu choices and alternatives. How we feel when we eat is very important to the nutrients being absorbed wholly by our bodies. To help with this we paid particular attention to creating a comfortable fine dining atmosphere. Everything from our solid wood tables, white linen tables clothes, high end cutlery and flatwear will surely help to enjoy your meal. Directly outside our dining room windows you will experience the breathtaking view of Conception Bay.
Medication Management
Medication regimes can be confusing and many of our residents take advantage of having their medications managed by our trained staff. We adhere to strict policies and procedures when it comes to medication management and distribution. We have flexibility as well, if you prefer to self-medicate, just a few safety precautions and you can manage your own medication.
Personal Care
When in our lives have we not needed support of some kind? At this time in life, allow our staff to help with some aspects of personal care when arthritis or other chronic conditions may require this type of assistance.
Physician Services
We have a physician that visits our facility on a bi-weekly schedule. It is very convenient to have our doctor visit you in the comfort of your own room. If you have an established long term relationship with a current doctor you may continue, our provision for medical care is optional.
Hair Salon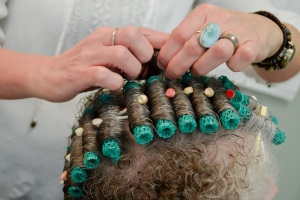 Feeling good involves many aspects and a good hair day can seriously help to overcome the worst of problems. You will fall in love with our Hair Stylist, Mollie, she is very talented and has a big heart.
Housekeeping and Laundry Services
Allow our housekeepers to take over the dusting and cleaning. Our night staff launder your clothes twice a week. We call them our little elves because in the morning your clothes are returned, washed, folded and ironed.
Other amenities included in our total care package are as follows:
Security Cameras for you added safety
Emergency Call System in each room and bathroom
Barrier Free Showers and Tubs
Wheelchair Access
Walking Trails

Amenities for a extra charge include
Private phone line
Cable
Internet
Foot care